America has lost credibility since Trump
USA and Europe:
How were the first spontaneous reactions at the BDEW, the Konrad Adenauer Foundation and the Science and Politics Foundation when Joe Biden's election victory became apparent?
SUSANNE DRÖGE: In purely emotional terms, there was of course a certain amount of relief. But overall, a cautious, wait-and-see attitude prevails: Even if Donald Trump is no longer President, the Trumpism he has largely shaped as a harmful attitude does not automatically go away with it.
KERSTIN ANDREAE: Biden has sent a clear signal by quickly returning to the Paris Agreement. The prospect that this change on the American side will allow us to reunite the continents and regain a common understanding of climate and energy policy issues lets us breathe a sigh of relief.
CHRISTIAN HÜBNER: Relief here too. One can - also in the transatlantic context - talk constructively about climate policy. But I am careful with overly euphoric assessments. The re-entry into the Paris Climate Agreement is good, but other issues, such as Nord Stream 2, are not off the table. And there will certainly be other issues where the Biden government will make demands on Europe and Germany.
What damage has Trump left and how optimistic are you that Biden can take off again with regard to a unified climate policy?
KERSTIN ANDREAE: It won't be easy for Biden if we think, for example, of the extremely narrow majorities in Congress or the Senate. We also know that Biden has to fall back on an apparatus that now has, firstly, less budget and, secondly, fewer staff. In one and a half years there will be midterms, which means that legislative initiatives have to be initiated quickly. Still, I would like to emphasize two points: We should not underestimate the fact that Biden brought science back on board.
The politics of denial and fake news is over. I think that is a really important signal, because politics cannot act without science. The second is that we as Europe and also as Germany now have other, better options within the framework of external energy policy. We must now use the time window for an ambitious external energy policy. The time windows are not large, but they are there.
CHRISTIAN HÜBNER: The USA, especially with a view to Asia, set completely different priorities under Trump. It wasn't about climate and energy policy. Rather, the trade conflict between the US and China was the dominant topic. Now, however, John Kerry has made it possible to work with China on climate policy - detached from other conflict issues.
---

---
And there now seems to be the first approximations. Regardless of this, it will certainly not be easy for the USA to take the lead in the Asia-Pacific region with a claim to climate protection that must first be built up in the USA in a credible manner. Many countries in the region benefit from close economic ties with China, including the energy sector and renewable energy technologies.
Perhaps, however, the USA will succeed in getting involved in a joint climate protection agenda with China and bringing it forward at the multilateral level, then I could imagine that a positive regional dynamic would develop from this. After all, China has set itself a CO2 neutrality target for 2060. South Korea and Japan want to do this as early as 2050. There are also other countries in the region, particularly in Southeast Asia, that are actively addressing carbon pricing. In this respect, there are definitely common goals.
SUSANNE DRÖGE: The four years with Trump were a tough time. Little has happened on the international stage of the climate negotiations. The EU really got into it to keep the momentum going, while the US has lost a lot of credibility. This is a disaster, and even a Biden administration will not be able to recapture it anytime soon. Above all, it is important that money comes now - and that is difficult too, because money is scarce because of the pandemic.
---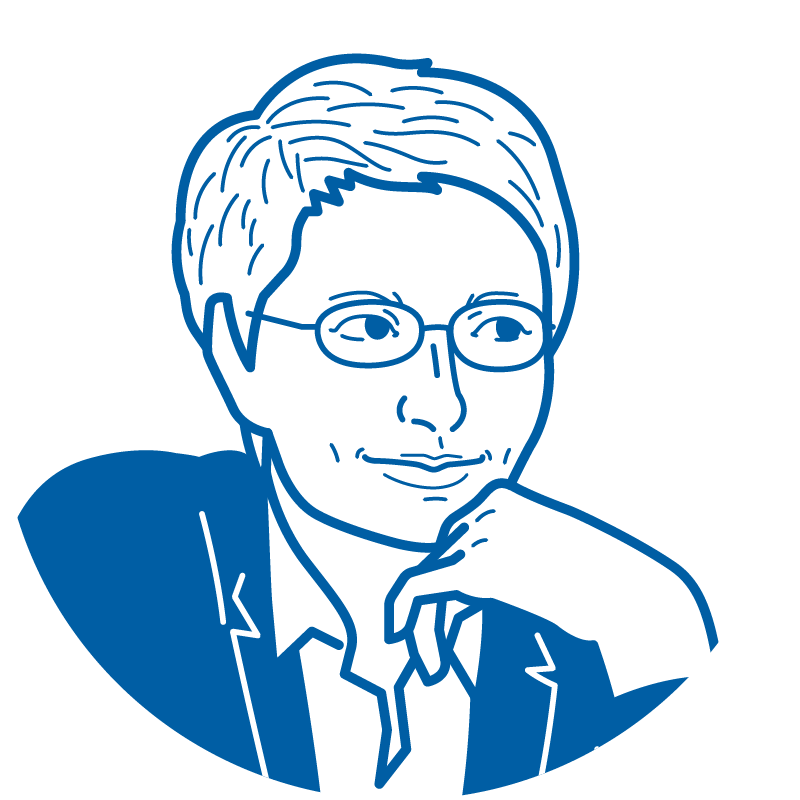 Dr. Susanne Drögeis a Senior Fellow of the Global Issues Research Group of the Science and Politics Foundation (SWP) and specializes in energy, climate and international economic issues. She advises the Bundestag, the federal government and international organizations on climate policy matters.
---
Obama still managed to transfer one billion US dollars to the Green Climate Fund; the other two billion that were promised were of course collected. Internally, Trump has caused considerable damage primarily through his polarization. However, new momentum for the Biden administration is emerging from events such as the cold snap in Texas, which exposed many weaknesses in the US energy system. This is where the climate impacts become visible and Biden can build on that.
You just mentioned: A reactionary, short-term profit-oriented or nationalist climate policy leads to polarization and division - up to and including generation conflicts. How dangerous is that and how can this social division be counteracted?
KERSTIN ANDREAE That is a big political problem. One of the reasons Trump came to power was because the political classes were no longer able to properly address the divisions in society. There were and are - keyword Rust Belt - abandoned regions that could not cope with the speed of change and new requirements. And because they simply lost in fact. That threatened livelihoods. Threatened existences create insecurity and fear - and this leads to the desire for someone to solve the problem.
The US has lost credibility.
Trump promised that, but didn't keep it, as we know. If we want to involve people in climate policy, we need clear communication: Why do we need change? How do change processes work? In the energy sector, it must be possible to ensure that the change to a new, clean and secure energy supply is viewed as a great future project. That we don't just talk about fears, but also the numerous opportunities: CO2 reduction, better products, clean inner cities, new mobility: these are goals that are worth working towards.
Climate change is a recurring topic at the UN Security Council as well. Is climate change a security problem?
SUSANNE DRÖGE: There is no direct connection between climate change and security issues. But there are mechanisms of action that can lead to security problems and raise questions of security policy. I am thinking of supply crises that are made worse by extreme weather events, for example.
If population groups clash because they already have ethnic conflicts or are under socio-economic pressure, then this harbors security risks. So security questions always arise when conflicts are already smoldering and the consequences of climate change are an intensifying factor. In this respect, security policy has no choice but to look ahead to climate change.
Covid19 and Climate Change: Two Global Disasters. What can we learn from them? Has Covid19 shown that we can create great transformations if we just want to?
KERSTIN ANDREAE: Covid19 shows that joint, accentuated, quick action is possible if the parties involved do everything in their power to counter a common threat: It starts with taking scientific findings into account, continues in the form of investment funds and ideally ends in cooperation .
I am clearly in favor of more cooperation in the fight against global crises such as climate change. We have to tackle such planetary crises internationally, taking into account that there are countries that do not have as many resources as we do. We should not continue to play off Covid19 as a crisis against climate change, but rather try to steer economic impulses in such a way that they are based on basic energy and climate policy issues.
SUSANNE DRÖGE: I agree with that. And I think the current discussion is relatively good, because a year ago at least in Europe it was debated whether the EU's Green Deal should simply be abandoned with a view to the pandemic. Fortunately, that didn't happen. We saw in July 2020 that it is possible to anchor the Green Deal in the EU's development plan for mastering the crisis.
On the other hand, we are now also in an election year: I think we will hear many more interpretations in the election campaign - and right now we are again at a critical point in managing the crisis. In any case, we are currently learning - whether we want to or not - a lot about the subject of communication, because unfortunately it is currently not going well. Perhaps after this learning process we will be better able to take people with us on other topics such as climate change and not to scare them, as has often been the case up to now.
CHRISTIAN HÜBNER: About a year ago I wrote a small analysis of the effects of the pandemic on the energy industry in Asia - and fortunately I was wrong about the outlook. I feared that the pandemic would cause a new boom in domestic fossil energy resources in many Asian countries due to the economic upheaval caused by the lockdowns. When the first Corona stimulus packages became visible, I also felt a little confirmed. But then China, South Korea and Japan called for CO2 neutrality targets in the pandemic crisis. The expansion of renewable energies, e.g. in India and other countries in the region, also continued.
---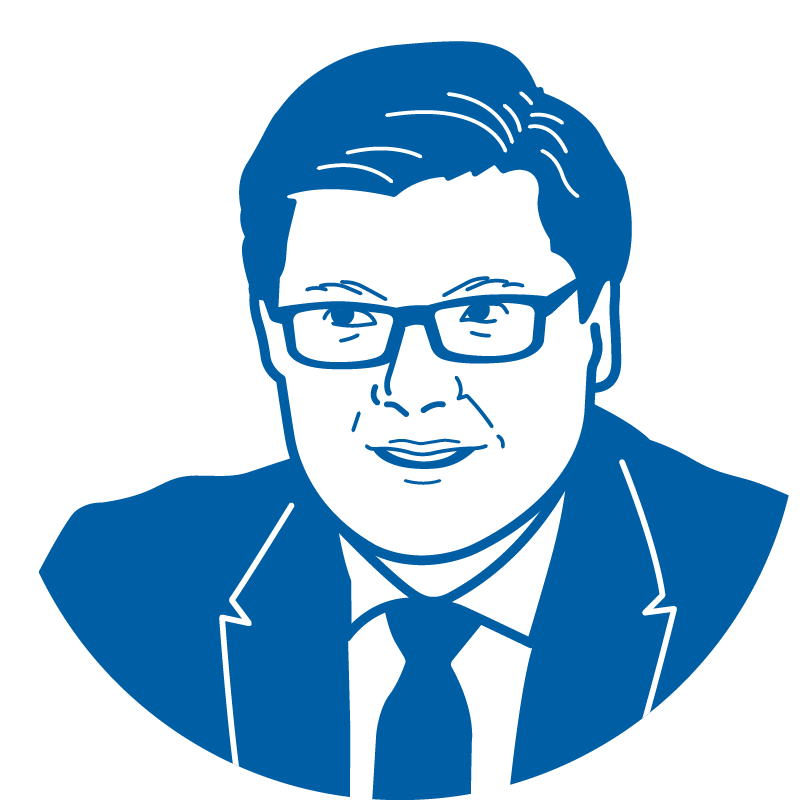 Dr. Christian Huebner Head of the regional program Energy Security and Climate Change Asia and Pacific of the Konrad-Adenauer-Stiftung (KAS), based in Hong Kong, China, since July 2019. Before that, he set up the KAS regional program for energy security and climate change in Latin America and headed it for four years.
---
Today I actually see very good political momentum for an ambitious climate policy in Asia, even if CO2 emissions are just rising again. If you imagine that China would like to more or less completely rebuild its energy supply within 40 years, then that is quite a gigantic project. In addition, China has just introduced national emissions trading. What is interesting for me is how differently the countries proceed. Japan is primarily focusing on technological innovation and is also investing heavily in this area, while South Korea is likely to expand its emissions trading system and other tax instruments. Hydrogen is also becoming increasingly important across the region.
If the USA, China and the EU can now succeed in working together on climate policy, then I am optimistic that this will result in effective global climate protection.
Do we need a strong state for this transformation process that guides and promotes or can one - keyword Tesla - rely on the creativity and courage of the market alone?
KERSTIN ANDREAE: I would not like to separate them from each other. On the contrary: we need the interaction between the state and the economy. The economist Mariana Mazzucato explained well in her book "Das Kapital des Staates" that it was often state-initiated basic research, also in other areas such as the military, that drove market innovations. Not every great idea comes from an American garage.
We need the interplay between the state and the economy.
The basic idea is rather that the state invests in research, knowledge and knowledge transfer. And from these research results, further private commitment is often carried over. The market definitely has its limits. Why did we introduce the CO2 price? We introduced it because environmental damage had no price for a long time. In this respect, I can see that the state has to set a framework. Far-reaching transformations and innovations are often based on results achieved in the past with government impulses.
---
Kerstin Andreae has been Chairwoman of the General Management of BDEW since November 2019. Before that, she was the economic policy spokesperson for the Bündnis 90 / DIE GRÜNEN parliamentary group and the initiator and coordinator of the parliamentary group's economic advisory council.
---
But we also need the actors in the economy, the companies. They, in turn, need a certain amount of legroom. I am therefore against ever stricter regulatory requirements, but I am in favor of a framework, for clear guard rails - and within which there must be a free, competitive, innovative market. Last but not least, we must succeed in arguing climate and environmental technologies - hydrogen is a good example here - not only in terms of climate policy, but also in terms of industrial policy. We created a lot of added value and jobs in the development of renewable energies - and also guaranteed the energy supply. This would not have been possible in this form without a state framework, namely the Renewable Energy Sources Act.
SUSANNE DRÖGE: We can only think of the energy transition in terms of the interaction between the state and the economy. For Germany and the EU in particular, it is politically crucial to work together to combat the causes of climate change. The energy systems, which account for the lion's share of emissions, now have to be converted.
There are of course clearly identifiable actors who are losing their assets and to whom offers have to be made to compensate for their losses. At the same time, however, we also have to steer the entire discussion even more productively, because climate protection is certainly capable of generating new markets, new technologies, energy security and decentralized forms of energy.
CHRISTIAN HÜBNER: I think it is very important that the implementation of the energy transition, wherever possible, takes place via market forces so that the costs for energy consumers ultimately remain low. In order for market forces to have a real impact, especially when identifying innovative, clean energy solutions, subsidies for fossil fuels and renewable energies must also be avoided.
Time and again in Asia I observe that this is not easy. There, subsidies are justified, for example, with securing an affordable energy supply, which is entirely justified when you consider that access to energy is still a problem for millions of people. On the other hand, I see highly innovative countries in Asia that are fueling global technology competition for climate neutrality. Germany must expect tougher competition in this area.
How will we look back on this period, the "Pandemic Years", in ten years' time?
KERSTIN ANDREAE: We will remember the enormous burdens. But I also hope that by then we will have a greater understanding of the intrinsic value of critical infrastructures, be it in terms of digitization or security of supply. And I hope that we appreciate the little things like art and culture - and the personal interaction.
I recently read a poll about what people are missing the most right now. Eight percent miss restaurant visits, 90 percent miss personal contact. It is a very important basic value of a society that it derives its well-being from interpersonal contact.
SUSANNE DRÖGE: In ten years' time we will probably still be asking ourselves how we can pay off the debts that we have incurred during that time - and our children or grandchildren may also hold that against us. But we will also have learned that democracy can cope with crises. I would also like to see the importance of precautionary measures against long-term global phenomena recognized as important and that we now live in a world in which problems are addressed early and not only when they are directly affected or five after Twelve is.
CHRISTIAN HÜBNER: I hope that the enormous difficulties revealed by the pandemic in the area of ​​digitization and the official structures will have been reversed and triggered a surge in innovation. We need a comprehensive digitization of our everyday life. This is an important cornerstone for responsiveness and resilience to future crises. It is assumed that pandemics could become more frequent. We have to react better and faster.
Thank you for the interview.

More about global energy policy
Will the energy transition make the world more peaceful? - Essay by Kirsten Westphal (SWP). To the contribution
"Herculean task - even without Corona" - Michael Wunnerlich (BDEW) on the German EU Council Presidency. To the interview
Green hydrogen from Africa - What are the potentials for a European-African supply chain? Go to Article
---
Back to the magazine overview Europe