What is global warming 17
UN report: Global warming is heading towards more than three degrees
Shortly before the United Nations climate summit in New York, the UN Environment Program (UNEP) called for significantly more efforts in the fight against global warming. Despite the decline in greenhouse gas emissions due to the corona pandemic and international climate commitments, global warming is heading to more than three degrees by the end of the century, according to the UNEP report that has now been presented.
In order to limit the global temperature increase to two degrees by 2030, the international community would have to focus on environmentally friendly energy sources, reforestation or other ecological measures when the economy starts up again after the corona-related restrictions. In this way, up to 25 percent of the climate-damaging greenhouse gases could be reduced by 2030. Even the set target of 1.5 degrees Celsius can still be achieved.
No postponement of climate change through a pandemic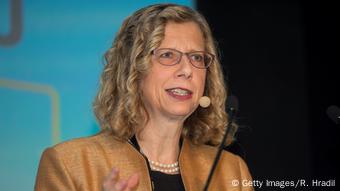 Inger Andersen, head of the UN environmental program
"The year 2020 is about to be one of the warmest so far since records began, while major fires, storms and droughts continue to cause chaos," emphasizes the head of the UN Environment Program, Inger Andersen. Although emissions are likely to fall by seven percent this year due to the economic slump following the global corona restrictions, this will have little effect overall. The gap between international climate protection efforts and the goals of the Paris Agreement is still wide at the moment.
The revitalization of the global economies must therefore have a green accent, which includes cuts in subsidies for fossil fuels as well as a rethinking of sea and air transport. Both are responsible for five percent of global emissions, according to UNEP's annual "Emissions Gap Report". In both sectors, the positive effect of technological improvements is still too often offset by steadily growing demand. Both would have to accompany energy efficiency with the rapid transition away from fossil fuels and towards future technologies.
Private households must become more climate-friendly
However, private consumers are also responsible: According to the UNEP report, around two thirds of global emissions are caused by private households. The richest among them - around one percent of the world population - represent more than twice the combined share of the poorest 50 percent. They too would have to do significantly more to ensure that the Paris climate targets are achieved by 2030.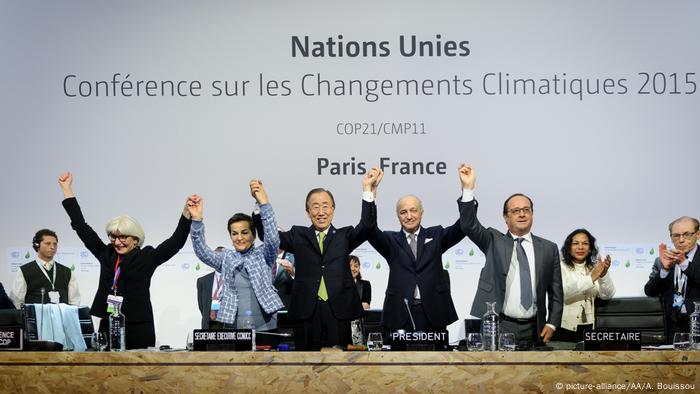 Conference participants in Paris look forward to the agreement of the climate targets
The Paris Agreement of December 12, 2015 provides for global warming to be limited to below two degrees, but if possible to 1.5 degrees compared to the pre-industrial age. Meanwhile, according to the UN, the average temperatures on earth have already risen by around 1.2 degrees. The aim of the New York summit on the 5th anniversary of the Paris Agreement on Saturday is to oblige the states to make further efforts.
bri / sti (afp, dpa)