Versace - Exclusive and high quality Italian branded goods
Fashion designer lexicon from A-Z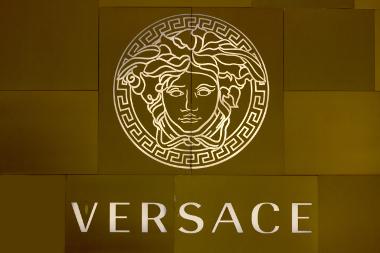 The fashion brand with the Medusa head as its logo stands for glamorous luxury.
Versace stands for high quality and high priced Italian clothing for women, men and children, jewelry, accessories, leather goods, fragrances and furniture. The Italian fashion brand Versace was founded by Gianni Versace in Milan in 1978 and is still in family ownership even after his death is run very successfully.
Exclusivity and elegance in all areas at Versace
The Versace company will divided into two divisions. On the one hand in the main label "Versace" and on the other hand in the second line "Versus". The Versus area is aimed at younger customers and offers women's fashion and accessories. The main area is Versace one of the most successful companies in the fashion industry. But the company can also record great success in the areas of Versace jewelry and watches, accessories, leather goods, perfume, cosmetics and home accessories. Only the highest quality materials are used in Versace fashion and Versace shoes. These materials are e.g. B. finest wool, wool blends, cotton, silk and high quality leather. In addition to the exclusive design through eye-catching colors and patterns, these high-quality materials give the products a certain elegant style with a touch of sex appeal. The fashion for women is feminine and form-fitting. The popularity and fame of Gianni Versace is also expressed by the fact that he was the first fashion designer to exhibit fashion pieces in the famous "Victoria and Albert Museum" in London. But the designer also created exclusively made stage costumes for the ballet "Josephslegende". He has also designed stage costumes for La Scala in Milan and San Francisco Opera, which means a high distinction.
Versace and H&M - opposites attract and achieve great success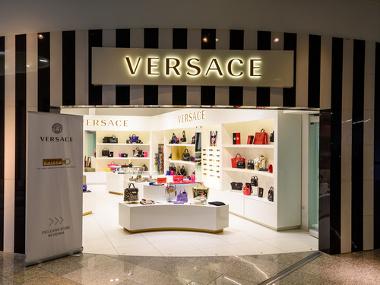 Versace's style is decadent and at the same time romantic with a strong dreamy aura.
Due to the high quality of the materials used, the clothing promises a pleasant wearing comfort and a long service life. One candy that comes from Versace is Versace for H&M. Here will special fashion in Versace style for young people in the fashion house H&M at affordable prices.
Exceptional materials and patterns
Gianni Versace became famous for his exceptional materialssuch as silk and jute or leather and crepe de chine. His collections were through striking patterns and strong colors embossed.
Distinguishing features of the Versace brand
The fashion brand with the Medusa head as its logo stands for glamorous luxury. Many collections showed the face of "Medusa". Versace's creations are characterized by unusual combinations of materials such as chain mail or latex, bright colors and striking patterns. Versace's style is decadent and at the same time romantic with a very dreamy aura. Versace has always been known to be adventurous and fearless. Today's Versace style icon is the pop singer Lady Gaga, known for her eccentric outfits.
Story of Gianni Versace
Gianni Versace was born in Reggio Calabria, Italy in 1946. At the beginning of his career he worked for his family's company. From 1968 he started to work as a freelance fashion designer for Italian fashion houses. In 1972 Gianni Versace moved to Milan to work as a designer for the then emerging brand Genny. He founded his own company in 1978 and in the same year he presented his first women's collection in Milan. A year later he has his first ready-to-wear show, as well as the opening of the first boutique in Milan. Versace first brought jeans to the catwalk in 1979 and aroused by it a lot of fuss. Since the sudden and tragic death of Gianni Versace in 1997, the Versace house has been run by his sister Donatella, who had always worked very closely with him. To this day, Gianni Versace is one of the largest and most popular fashion designers of the past decades.
Buy women's fashion now
Tweet
Related counselors
Latest classifieds for Versace
Versace Bright Crystal, fragrance set
Uniquely sensual, crystal clear and transparent and radiantly luminous. Bright Crystal is a fresh, floral fragrance jewel for strong, self-confident women who like to express their femininity ...
Versace Crystal Noir, eau de toilette 90 ml
Crystal Noir Crystal Noir is an ultra-feminine, bewitchingly magical fragrance with an oriental-floral bouquet. Like no other fragrance, it expresses all the opposites of a woman and embodies in ...
Versace Jeans black Gr. 41 (33 inch) slim
ESBR11335E380 bracelet only worn once

Model name: rock rio
Color: orchid pink
Material: stainless steel
Decoration: small buttons
Bracelet length: up to 38 cm - adjustable in size
Color: pink
Weight: 10 ...
65931 Frankfurt (Main)
04.05.2021
Versace sunglasses for women
Versace sunglasses for women without prescription with packaging, case, Versace glasses cleaning cloth, original certificate
New price 185 euros.
As you can see, the inside of the glasses case has signs of wear ...
Go to women's accessories classifieds
Image sources:
Image 1: © Kevin Hellon / Shutterstock, Inc.
Image 2: © Radu Bercan / Shutterstock, Inc.