Why should a company use bespoke software?
Standard software or individual software?
Blog article from
"Digitization" is right at the top of the 2017 agenda in most companies. Systems and applications for business processes have become indispensable here.
But should it be standard software or individual software?

That depends entirely on your needs and expectations.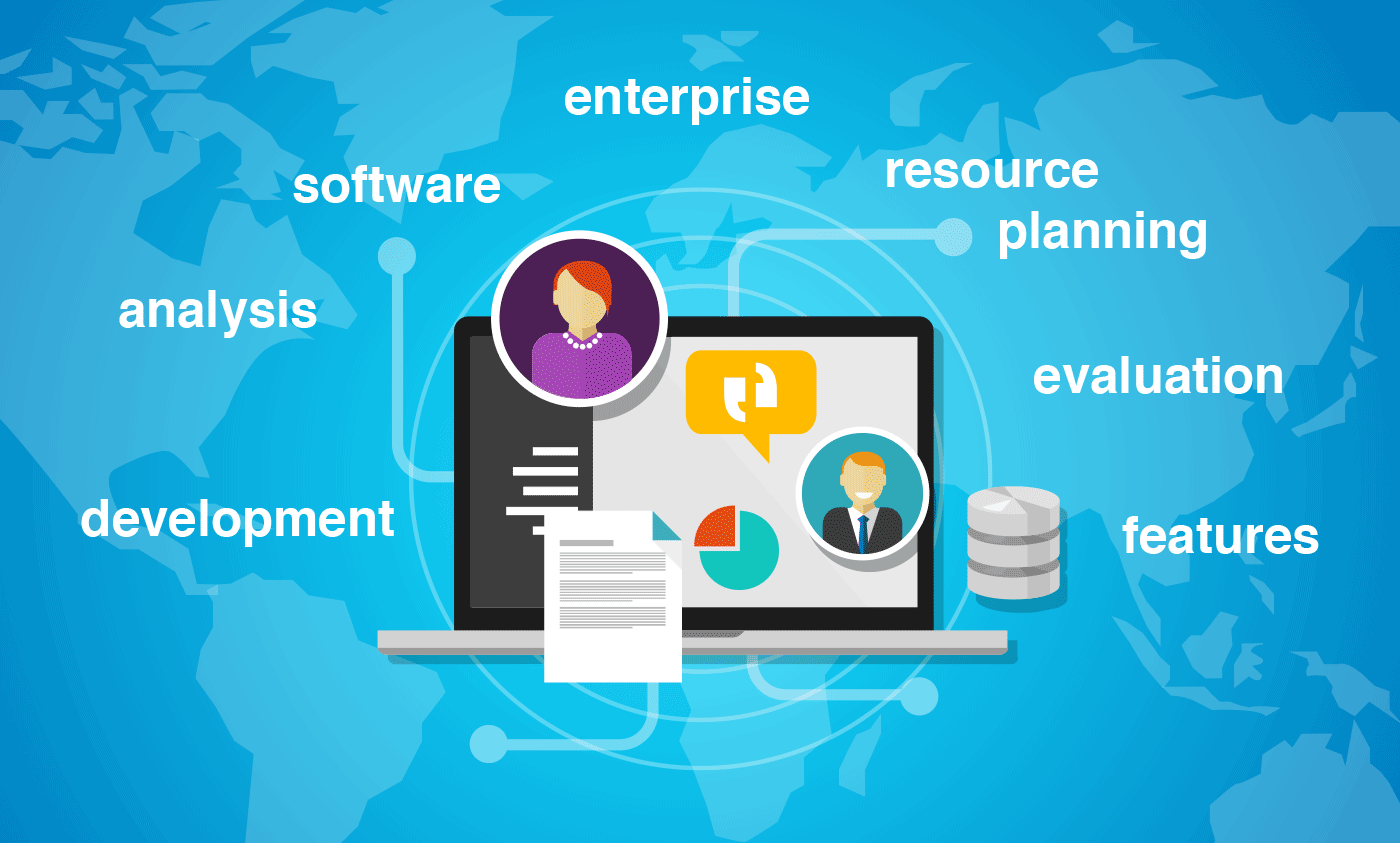 Standard software is designed to address many companies. Individual software aims to be tailored to the company. Both have their advantages and disadvantages, which we will discuss below
Custom software

Custom software is usually only an option for large companies. On the one hand, because a large company does not have any flexibly adaptable processes - on the other hand, because the development of tailor-made software is associated with considerable costs and longer waiting times. The starting point is not a finished product, but the specific requirement profile of a company. They must have clear ideas about the desired solution and implement them in active cooperation with the software developers. Apparently clear solutions often turn out to be not that clear at all. The complexity is also often underestimated. It is also important to find a good partner for the implementation who will guide you through the development and not just implement wishes. The procurement of individual software should not be underestimated and is usually much more difficult than standard solutions. This can be viewed, tested and experienced in actual use with reference customers before buying. If a solution is newly developed, there are hardly any possibilities for comparison.

Ask yourself the following questions before considering an individual solution:
Are there any particular strategic benefits to using custom software?
Are the benefits in relation to the considerable additional costs for the individual solution?
Has the market already been researched extensively to see whether there is a suitable standard solution?
Could another IT partner maintain and develop the custom software if the original supplier is no longer available?
Is there enough time and know-how available internally to actively support the software development?
Is there a budget available to support the software even after implementation? Approx. 10-20% of the investment is to be expected here.

Standard software

Standard software is ideally geared towards companies with the same or at least similar requirements. A certain pragmatism is required here, because there is no standard software that can meet all requirements. To do this, the software can be tested and assessed before getting involved in its use, and the costs are clear right from the start.



The 10 advantages of standard software (from the cloud or web-based):
Is constantly being developed and is up to date
Users benefit from new functions that arise from the needs of many companies.
Can be conveniently bought.
Has a wider user base
Provides support with extensive knowledge of the software
They often benefit from explanations and FAQs that are available to every new employee.
Has a higher software quality, since a multiple of users test the solution almost daily. The manufacturer can concentrate on improving a single product.
Provides more information, documentation and training opportunities. This means that the application can be learned and used more quickly.
Can be introduced faster as the product does not need to be redeveloped.
Is mature in terms of surface and ergonomics.
Where does MOCO make the difference here?


Most standard solutions have a wide variety of application modules and numerous setting options.
For most companies, however, a reduced degree of individuality is sufficient. It is not uncommon in practice that companies are even happy to be able to orient themselves to the standard processes of the software. True to the motto: Achieve 90% with little effort instead of 95% with a lot of effort and save time and nerves.


This is exactly where MOCO comes into play: During development, particular emphasis was placed on making it as simple as possible and as complicated as necessary for the user. In short: "Reduce to the max" - as a well-known beverage brand has already anticipated.


That makes MOCO something special. As standard software, we are geared towards companies with similar requirements - but so flexible and simple that you don't feel restricted. MOCO proves that software does not have to be complex and tedious, as is generally assumed. MOCO free and easy to use.