Miss the fashion of the 80s
13 fashion trends from our 80s stars that we were happy to be part of
While we put on our sports gear and slip on our headband, Modern Talking is going on in the background. But now quickly to aerobics. Of course, not every "trend" was great, but they shaped our time and, above all, us. What a crazy time - I miss the 80s! Here are 13 crazy fashion trends from our 80s stars that we were also happy to be part of:
1. Modern Talking

Golden jumpsuit and stand-up collar - with the successful duo it is difficult to decide which is worse: the wonderful hairstyles or the flashy clothes. But we all heard them secretly 😉
Source: pinterest.com
2. Thomas Anders
Although Thomas chained his wife "Nora" to himself with his Nora gold chain, the marriage unfortunately did not last to this day. Maybe because of the chain ...
Source: pinterest.com
3. Miami Vice
Sonny & Rico - the coolest police officers of the 80s and our fashionable role models. But wearing shoes without socks has always been a fashion misstep.
Source: pinterest.com
4. Jane Fonda
What would we have been in the 80s without Jane Fonda's workout videos? It triggered a total fitness hysteria, but it mainly scored with her outfits.
Source: pinterest.com
5. Kiss
The band Kiss attracted attention not only with their music, but even more with their masks and outstretched tongues. Her clothes were always screaming, but matched her style ...
Source: pinterest.com

6. Michael Jackson
He has performed countless times and remains the "King of Pop"! He wore a lot of glitter clothes, which totally enchanted us. A brilliant musician!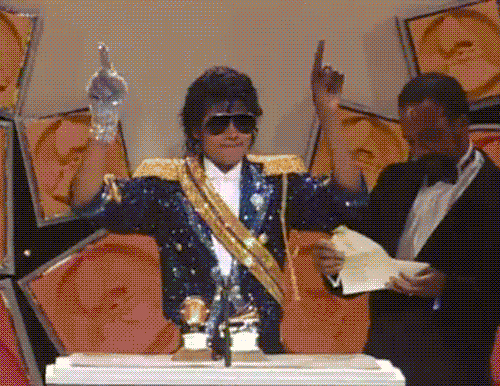 Source: giphy.com
7. Freddie Mercury
The Queen's frontman usually had few clothes on on stage. However, it shines with a completely different characteristic, its mustache. This is experiencing a new lease of life today.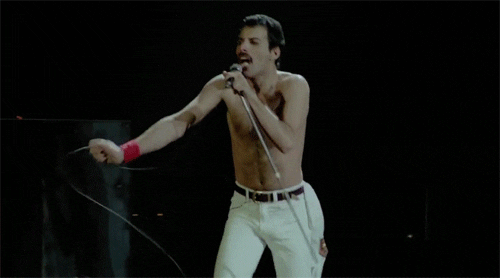 Source: giphy.com

8. Magnum
Magnum's Hawaiian shirt is legendary. You have to ask yourself whether it is really a fashion south. If he buttoned his shirt, it probably wouldn't. But keep your hands off it 😉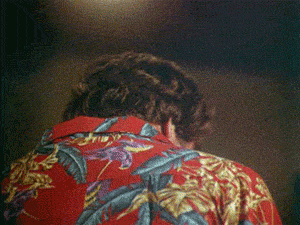 Source: giphy.com
9. A Colt just in case
The "complete jeans look" from the stars of the series was typical of the 80s. Although the style was frowned upon for a while, it is slowly making its big comeback - hot or not?
Source: pinterest.com
10. Gauntlets
This accessory was originally only used for ballet warm-up training. But since the successful dance films, gauntlets have been an important part of the 80s fashion.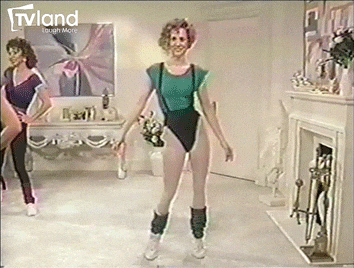 Source: giphy.com

11. Nena - neon colors
Bright colors are a shining example that a trend sometimes disappears quickly. In the 80s, neon colors were all the rage. They ruled the clothes and made us look dazzling 🙂


12. Nena - sweatbands
Of course, sweatbands and headbands were a must back then! Nena showed us that these pieces of jewelry could also be worn "just like that". Today they are where they belong: doing sports.
Source: pinterest.com
13. Rudi Völler - mullet
If you mention "fashion" & "80s", then mullet is not far away. This hairstyle just belongs in our decade. The unisex hairstyle for everyone 😉
Source: pinterest.com
Suggestions and comments are welcome in the comments. If you liked it, leave us a "like" it 🙂