How friendly are the Nepalese
Ayurvedic restaurant
Namaste Nepal
about us
Namaste Nepal GmbH offers teamwork and works with people who have good experience in the catering and hotel industry. Since the GmbH is run by people who come from Nepal, there is very good contact with the Nepalese and Indian communities living in Germany. People from Nepal are very friendly and tolerant towards other societies, cultures and traditions. Nepalese society is made up of different cultural and ethnic groups. However, the people of Nepal always live in peace and harmony with one another. The reason for this is a tolerant and open approach to life.

Nepalese society is very adaptable - probably as a result of the population made up of different cultures. This may be the reason why Nepalese are very flexible, adaptable and friendly to people from other cultures. They respect each other's culture and society as much as they love their own. Nepalese hospitality is world famous. People from Nepal respect others and look after their fellow human beings with a lot of love and care. Therefore we are sure that Nepalese can offer the best service in the field of gastronomy. Guests in Nepal are looked after with the motto "guests are like gods".

At the same time, the Nepalese cuisine offers fantastic food. Nepalese dishes include different types of curries, different types of noodles, and anything made with different types of herbs. Important components of the Nepali cuisine are herbs such as turmeric, ginger, ajwain, anise, etc. - they make for a wholesome and healthy meal. Many Nepalese living in Germany have gained extensive experience in various restaurants. Many colleagues have good professional knowledge, but they may have little commercial experience. We can't move a lot on our own, but together we can offer good service in the catering sector.
Company form
Namaste Nepal GmbH offers a platform for colleagues who want to set up a company in the catering or hotel sector themselves. Namaste Nepal GmbH will have the German business form "GmbH und Co. KG". Namaste Nepal will take on the role of general partner. Those who are directly involved in a particular business are known as commanders. The right to have a say and the responsibility of the respective commanders are well regulated by contract. In the event that the people currently involved cannot manage the business, the GmbH assumes full responsibility. Namaste Nepal GmbH shares responsibility with the commanders so that the commanders do not have to bear the risk alone. In this way, our community can take on responsibility for various areas of hospitality management, such as running restaurants and hotels. Namaste Nepal GmbH offers the following services:
Offering success-oriented business ideas that are only possible through the cooperation and cooperation of many interested parties with their extensive knowledge
We split the work and the funding among each other.
We also provide a number of valuable contacts to the colleagues who work on site.
Furthermore, we can give the interested parties a security through a stable GmbH.
We take our time and carefully plan everything that is necessary to implement our business idea. e.g .:
Improve, expand or adapt existing business models to specific target groups.
Careful examination of whether the idea is promising.
Guarantee security for the landlord
In this way we can offer a good service in the hotel and catering sector and at the same time help the Nepalese living in Germany with their step into independence.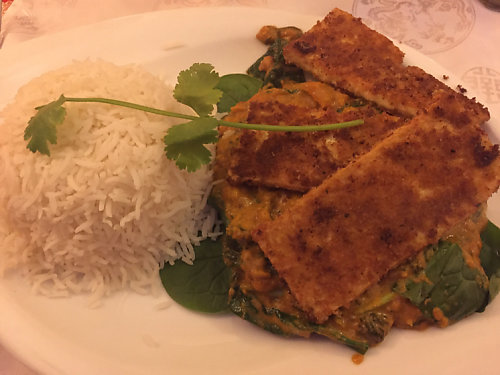 Vegan
Nepalese spinach dish with tofu (vegan) or cream cheese (vegetarian), spicy, served on leaf spinach.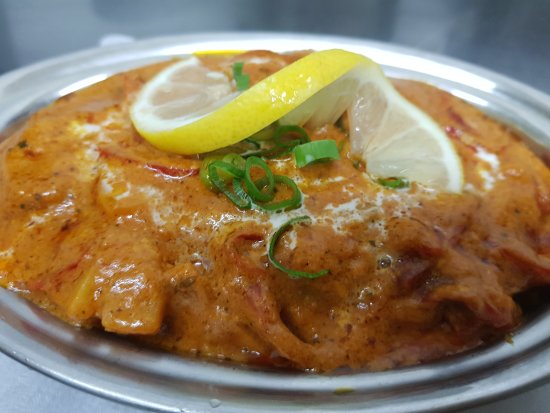 Vegetarian
Potatoes and beans cooked with bamboo slices, a typical Newari (ethnic group from Kathmandu).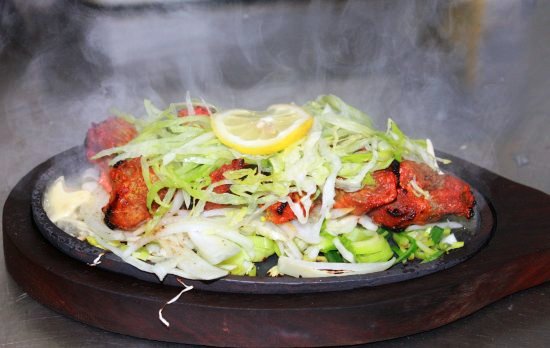 Fish or meat dishes
Juicy marinated pieces of meat (chicken / lamb) or fish or prawns (marinated in Ayurvedic sauce for 24 hours), grilled in the tandoor, served with white cabbage, onions, leek, iceberg lettuce, a lemon wedge in an iron pan with a wooden bowl ..
With Ayurvedic spices
In Ayurveda, great value is placed on the quality, naturalness and purity of the spices. Each of the Ayurvedic spices has unique properties and an individual aroma; e.g. Ajwain supports digestion, relieves gas, cramps and bloating.
Mo: Mo
Chicken Mon: Mon
Authentic momos (Nepalese steamed dumplings filled with a mixture of ground chicken, spring onions, pepper, sesame oil, fresh coriander and cumin) and served with a homemade sesame tomato sauce. Tastes great as a starter, main course or as a snack.
Vegan / Vegetarian Mon: Mon
With vegetarian or vegan momos, the filling consists of vegetables (a mixture of white cabbage, carrots and soy balls or tofu) spring onions, pepper, sesame oil, fresh coriander and cumin) and served with a homemade sesame tomato sauce.