How powerful is Lithuania
Lithuanian capital of culture in crisis
Up until the economic crisis, the Baltic States were considered a boom region. The economic upswing began, as in the other Baltic countries, with accession to the European Union in 2004. Scandinavian banks invested more than eleven billion euros in the economy of the former Soviet republic. But the international financial crisis has stopped the flow of money.
Only with loans from the crisis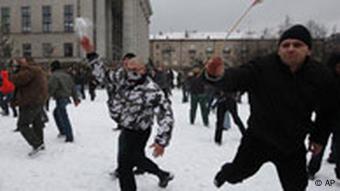 As early as January, government economic reforms sparked protests in Vilnius
Tatjana Tresenko, director of the Lithuanian sewing company Roze, notices that too. Although she advertises her colorful summer dresses with cheap offers on a daily basis, the customers stay away. "The crisis has hit us hard. As soon as we were on the market with the new collection, I had to start selling it. All the boutiques around us are competing with dumped prices. How should I cover my expenses?" She says.
Unlike its neighbor Latvia, Lithuania is not yet threatened with national bankruptcy, says Raimondas Kuodis from the Lithuanian Central Bank. "Lithuania lagged a little behind with its legislation and was only able to allow banks to freely grant loans to everyone a year later than Latvia. That is why our real estate bubble was not so huge and not so many became over-indebted," says Kuodis. Nevertheless, Lithuania's economy is dependent on World Bank loans: All reserves have already been used up for wage and pension increases, the expert explains.
Lights out in the hotels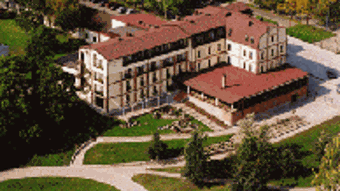 Feel the effects of the crisis clearly: Hotels in Lithuania
The first victim of the economic crisis was the Lithuanian airline "Flylal", which had to file for bankruptcy in February 2009. The result: There were hardly any direct flights between Vilnius and other European capitals. When the government nearly quadrupled hotel taxes, the protests began. In the past few weeks, all hotels have repeatedly switched off their night lighting for two hours. Candlelight worked at the receptions. "More than 10,000 employees from the tourism industry have been fired, we're really scared," says the twenty-three-year-old porter Linnas Baranauskas.
Companies go bankrupt in Lithuania every day, and people lose their jobs every day. The government is talking about wage and pension cuts for the first time. However, most Lithuanians are calm about the crisis. "It is of course sad that we are no longer growing as a Capital of Culture, but are experiencing a crash. But we want to show the whole world that we not only have worries, we can also be happy," says a Lithuanian.
Author: Birgit Johannsmeier
Editor: Julia Kuckelkorn / Nicole Scherschun