Why are you supporting Senator Kamala Harris
Kamala Harris scores with personality, not politics
A look back at the most recent US presidential election in 2016 shows that Americans with Indian roots largely agreed: around 85 percent voted for the Democratic Party, i.e. for Hillary Clinton, according to statistics from the organization Asian American and Pacific Islander Data. At the time, Donald Trump was only able to convince a small number of Indian Americans with his own promotional video produced in Hindi.
In election year 2020, both presidential candidates will pay close attention to the group of voters with Indian roots. Indian Americans currently make up just over one percent of the US population, but they have become increasingly active as a constituency and donor in recent years. They are also one of the fastest growing immigrant groups.
Joe Biden addressed himself with a statement to Muslims and criticized the Hindu nationalist Indian Prime Minister Narendra Modi for his dealings with the Muslim minority in his country.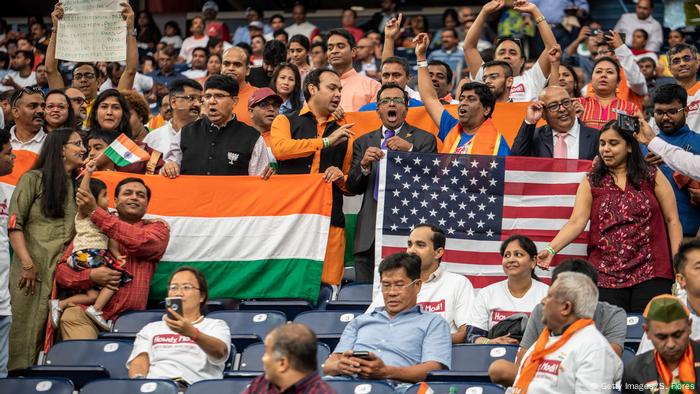 "Howdy, modes!" in Texas: Tens of thousands of Indian Americans were enthusiastic - and yet remain the exception
President Donald Trump launched an online advertising campaign in February with pictures of his visit to India. He promised to work closely with India and to further develop friendship with Modi. Back in September 2019, Trump held a large-scale rally with the Indian premier in the state of Texas, where more than 452,000 Americans with Indian roots live, under the motto "Howdy, Modi!", Which attracted tens of thousands of visitors.
"Harris is a strong speaker"
And now the Democrats have Kamala Harris, whose mother is from India, as Joe Biden's partner in the election campaign. "It's exciting that a black woman is nominated for such a high post for the first time," says Sangita Gopal, who grew up in Calcutta and came to the United States around 30 years ago as a doctoral student.
Gopal has been following Harris' career for a long time - her brother, who was a lawyer in Washington D.C. works, had told her about the attorney general and rising politician from California. "She's an impressive and powerful speaker," said Gopal. She remembers the then-Senator from California teasing the Conservative Supreme Court candidate, Brett Kavanaugh, at hearings.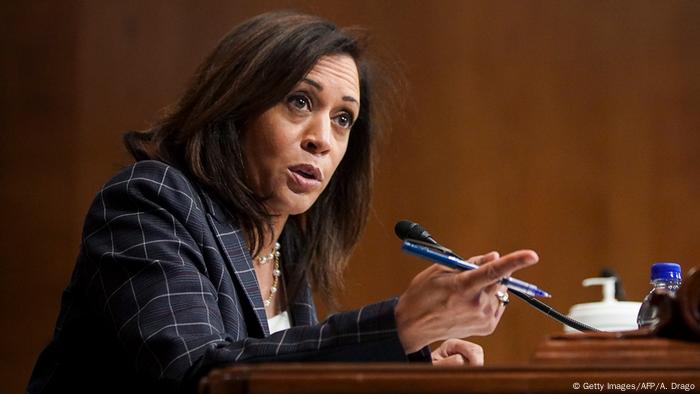 Strong speaker: Kamala Harris, California Senator, at a Senate hearing
A friend, Gopal reports, liked the choice of Harris as Biden's deputy so much that she is now volunteering in Biden's election campaign. In November, Gopal will also vote for the Democrats, but that has nothing to do with Harris' policies. Rather, with the fact that Trump is out of the question for them.
Actually, the professor of film studies, wife and mother of an eleven-year-old daughter, would have preferred the progressive candidate Bernie Sanders. She would like the Democrats to hold India's politicians more accountable when it comes to minority rights in the country: "The incredibly friendly relationship between Trump and Modi means that the crimes of the Indian administration are simply ignored. "
New politicians bring new voters with them
Will the die-hard Trump fans among Indian Americans change their minds because of Kamala Harris? Unlikely, says Rishi Bhutada, one of the founders of the Hindu American PAC political lobby group. His followers looked more at economic factors than at origin.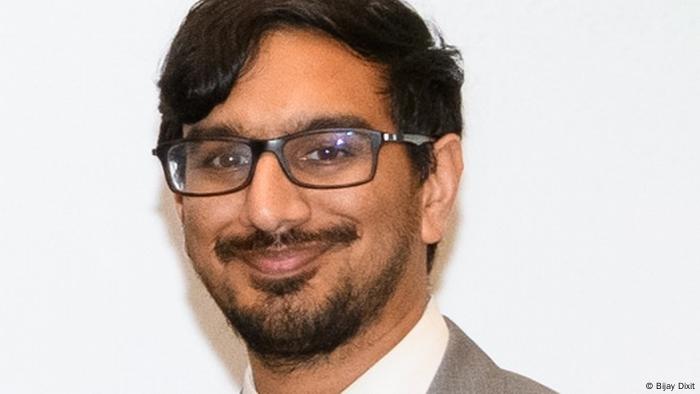 Economy weighs more heavily than origin, says Rishi Bhutada of the Hindu American PAC
The fact that Joe Biden is now running with Harris could change the electoral landscape in other ways, Bhutada told DW: "I think the biggest impact will be that those who generally don't vote may now be more committed are." The PAC, the political action committee, has not yet decided which candidate they want to support for the presidential election.
Before writing to the 3,000 readers of your email newsletter, wait for both parties to fill out their questionnaire. Bhutada wants to know, for example, how the candidates intend to tackle hate crime in the USA or how they will support the Indian government in the fight against terrorism. So far, the group, which the Texan leads on a voluntary basis with five other fellow campaigners, has not yet made any election donations to Kamala Harris. In the past, the Hindu American PAC has supported politicians from both parties and has focused entirely on political content.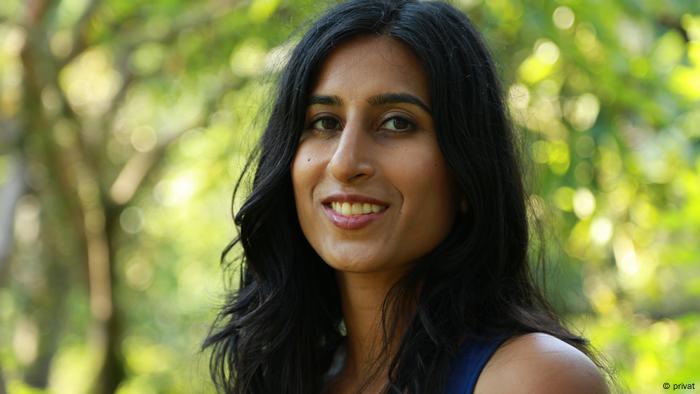 Political scientist Anita Chari sees a symbolic figure in Kamala Harris
A milestone - politics or not
Kamala Harris is seen as a solid middle-class candidate for the Democratic Party who neither stands for a radically new agenda nor appears too old-fashioned. But her identity as the child of immigrants from Jamaica and India, her identity as a black woman, is a peculiarity in the US political landscape - and something unprecedented for a position as high as that of Vice President.
So it is hardly surprising that the Indian community in the US sees cause for celebration. Mindy Kaling, a prominent producer and actress, filmed a cooking video with Harris in November 2019, in which she was overflowing with enthusiasm for the politician.
"Lukewarm" is his enthusiasm for Kamala Harris, but her candidacy as Joe Biden's deputy is an important moment for many people, says Hari Kondabolu. The comedian is known, among other things, for a critical documentary about the Indian character Apu in the TV series "The Simpsons".
Political scientist Anita Chari from the University of Oregon also sees Harris as a symbol. It is important that someone like her, who has ties to the black population of the USA as well as to the Indian population, is part of the party leadership: "What I love about you and your candidacy is that Indian US-Americans, South Asians, on one side On the one hand, they can show solidarity with her and, on the other hand, use their candidacy as a necessary point of contact in order to really fight racism in the Indian and South Asian communities. "
Chari, who grew up in Chicago as a child of Indian immigrants in the 1980s, also observes a slow, gratifying change: "Indian-American culture in the United States has been very invisible for a long, long time, and that has changed in the past five years . " Harris has the potential to stand up to the hostile sentiment of the Trump administration towards immigrants. "She can assess situations quickly and well, is a tough critic of Trump and sets herself apart from others with her voice."