With LTE to the moon - Nokia makes it possible
According to its own statements, Nokia has been chosen by the US space agency NASA to set up a cellular network on the moon. As the Finnish telecommunications company announced, this is the first time that an LTE / 4G communication system will be set up outside of the earth. The technology, which has been established for years, should help pave the way for a permanent human presence on the lunar surface. The network is to be set up by the end of 2022. Later it will be upgraded to the more modern 5G technology.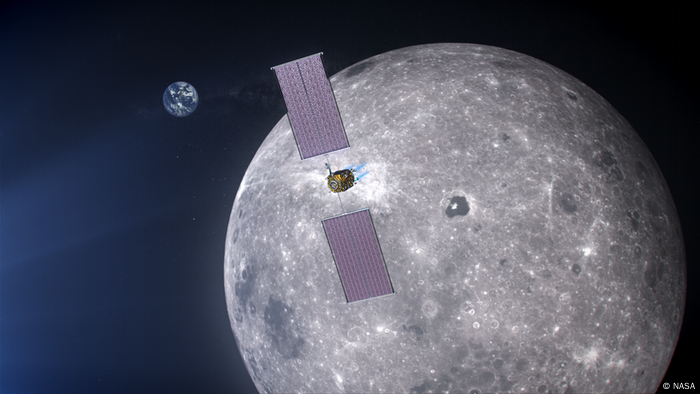 In 2024 NASA will send astronauts to the moon again - the telephone line has to be on by then
As part of the "Artemis" program, NASA wants to send astronauts to the moon again by 2024, including the first woman. A permanent settlement is to be built there by the end of the decade in order to research the earth's satellite even more closely than before.
Objective: to navigate in real time
Nokia works with the US space company Intuitive Machines. The joint network is intended to create communication options with reliable and high transmission rates, so that, for example, moon vehicles can be controlled remotely and high-resolution videos can be streamed. In addition, it should be possible to navigate in real time. These things are crucial so that people can be present on the moon in the long term, it said from Nokia. For NASA, all of this should ultimately provide insights for the next big step: sending astronauts to Mars.
nob / kle (rtr, dpa)