Why is there more population in China?
Sieren's China: The Shrinking People
It marks a turning point in China's recent history: in 2018, the birth rate fell for the second year in a row. 15.23 million Chinese were born - two million fewer than the previous year. The values ​​have not been so low since the 1960s. The number of people of working age between 16 and 59 has decreased by 20 million over the past five years. At this rate, the working population will have shrunk from its previous high of 925 million in 2011 to 700 million people by 2050. Then every third Chinese is a pensioner. The average life expectancy is already 77 years and that with a per capita income of Bulgaria.
This poses major challenges for the country's economic and social equilibrium: fewer and fewer workers have to guarantee pensions for those over 60. The relatively poorly developed health and social system is coming under pressure.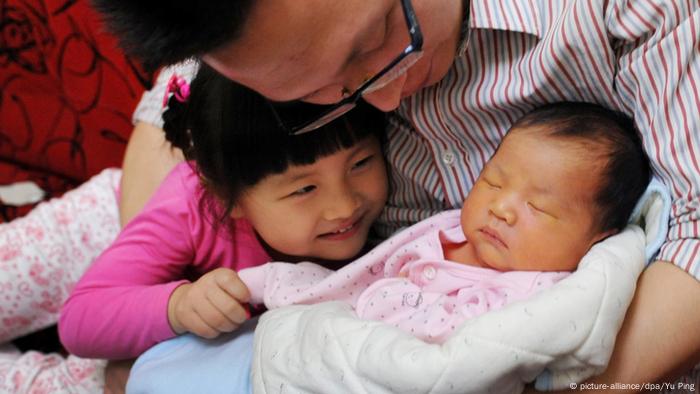 Since 2016 couples are officially allowed to have two children again. However, this has not yet had any impact on the number of births.
No baby boom despite the end of the one-child policy
It is unlikely that the trend can be reversed. Beijing tried to counteract this as early as 2016 by loosening the one-child policy with which the reformer Deng Xiaoping wanted to curb population growth in the early 1980s. The reason: Too many children endanger general prosperity. China has long come closer to the goal of a prosperous society. Today, couples are therefore allowed to have two children again. The baby boom did not materialize, however: In Jinan, the capital of the populous Shandong province, for example, only around 81,000 children were born between January and November 2018 - 21 percent fewer than the previous year.
However, this is not because "the people of China seem to be losing faith in the future," as a major German newspaper recently said, but because for many young Chinese today, their professional careers play a more important role. Parents prefer to work and grandparents don't want to raise more than one grandchild. And having children is getting more and more expensive. Housing, health care and training are becoming increasingly expensive. Therefore, many families prefer to focus their attention on one child. Just as you know it from your childhood. Because most of them grew up as only children themselves. In addition, as there are hardly any old people's homes, parents in need of care often live with their offspring. In addition, the one-child policy has favored an unbalanced relationship between girls and boys. The number of Chinese women of childbearing age continues to decline. The rural-urban flight is also a factor. Anyone who goes into the city has no space and no time for children. The result: In some rural Chinese provinces, the birth rate has plummeted by a third.
The same development as in all industrialized countries
China, with over 1.4 billion people, is still the most populous country on earth, ahead of India with 1.34 billion. That will change soon, however: China's population will have peaked at 1.49 billion in 2029 and will then continue to decline. However, this is a normal development. It passed through almost all industrialized countries, above all China's neighboring countries South Korea and Japan. Nevertheless, these countries are doing very well economically. This is also due to the fact that the elderly consume more today than in the past.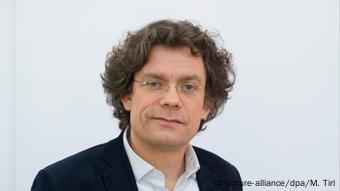 DW columnist Frank Sieren
China could make up for its population loss through more immigration, similar to the USA, Germany or Australia. The country is still relatively homogeneous and isolated, but it is opening up more and more to the world. The "New Silk Road" could have a positive influence on this. Already today more foreigners live and work in China than ever before, more and more also from Africa. But China is still a long way from being a country of immigration. Getting Chinese citizenship as a Western European or African is almost impossible.
"The birth of a baby is not just a family matter, it is a national process," writes the state newspaper People's Daily. That sounds very important to the state, but it won't change much. The only option: the Chinese government must create more incentives to better combine work and family. She can learn a lot from western industrial nations, for example when it comes to flexible working hours, paid parental leave, child benefit funds or tax breaks for parents. All of this is already being discussed. In China's highly competitive society, however, it will not be easy to convince companies to adopt a child-friendly policy. Very important: The state must prevent companies from simply hiring fewer women.
Care of the elderly as a challenge for the future
Better care for the elderly could also provide great relief. In a speech at the party congress, Xi Jinping recently called for it to be systematically expanded. To do this, China also needs better insurance. According to China's reform and development commission NDRC, the lucrative service market for elderly care will soon be more open to private Chinese and foreign investors. Where there are no caregivers, they can be "bought" abroad. Young people who choose this professional field should receive financial incentives. Employees should be able to take leave more easily to look after their parents. A network of neighborhood care stations has already been set up in large cities and is financed by the state. Often, however, the offers are limited to outpatient consultations, blood pressure and fever measurements.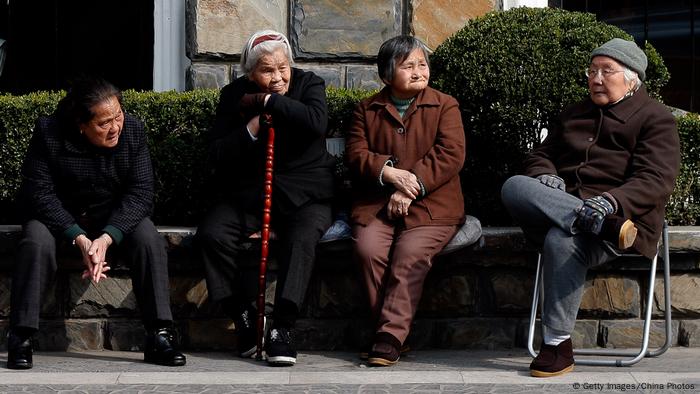 How do the more and more old people look after?
At the same time, the government is promoting the development of care robots and machines. But it will still be some time before they are used on a large scale in nursing. However, robots could generally be a key to solving the problem: Because the automation of the factories means that far fewer factory workers are needed. In this respect, it is not so bad if the birth rate falls and the workforce falls. Therefore, economic growth does not necessarily have to decline. China's factories of the future may well be able to generate more growth with far fewer staff.
Our columnist Frank Sieren has lived in Beijing for over twenty years.