Should I take all of my vitamins every day
If you can rule out that you are taking in sufficient quantities of a vital substance with your food (e.g. B12, omega-3 fatty acids or vitamin D3), then of course you should take the preparation permanently in the same dose.
In the case of a probiotic or a mineral earth, the procedure is usually cure, whereby a cure can last 7, 10 or 14 days, 3, 4, 5 or 6 weeks. Many people feel so good about probiotics (or other supplements) that they take them permanently. However, we recommend that you always take a break from taking your tablets. On the one hand to prevent the body from getting too used to the remedy, which could reduce its effect, and on the other hand to see whether you might be able to get by without the remedy in the meantime.
Because many dietary supplements (including probiotics, among others) are supposed to stimulate the body's self-regulation so that the organism can keep itself in a healthy balance again. Long-term use is therefore rarely provided. The same applies to antioxidants such as astaxanthin, curcumin, OPC etc. or mood-enhancing agents such as 5-HTP, tryptophan, rhodiola rosea etc.
Often you take these remedies punctually every day for a few weeks and suddenly you forget them, a sign that you are better, the original symptoms have subsided and you no longer need the preparations so regularly.
The mineral earths (bentonite, zeolite etc.), mumijo ("black gold") and many other dietary supplements are means that also have an important place in the medicine cabinet and can therefore be used as required, e.g. B. if you just have heartburn or diarrhea or have eaten the wrong thing.
Taking Food Supplements Correctly - A Practical Example
You now know many details about the correct intake of dietary supplements. Here is a practical example. For example, suppose you wanted to take the following supplements:
Psyllium husk powder and zeolite
Probiotics
magnesium
Curcumin
Vitamin C in the form of acerola powder
Chlorella
Omega-3 fatty acids
How do you proceed now?
First, take a look at the manufacturer's recommendation on your preparations and write them down in a table. At the same time, you decide how often you want to take the respective remedy, since you can usually choose according to your needs. Also write down the dose you need or that you have decided on (or that your doctor / alternative practitioner has prescribed for you) in your table. Usually you start with a single intake (also to test the tolerance) and then increase if necessary or if the agent has been well tolerated and a higher dose is required.
The corresponding table for printing can be found here under this link.
You can see how easy it is to take because you can take almost any of the listed food supplements with your meals. Now create a table in which you write down your daily routine in relation to your meals.
Your individual intake protocol for dietary supplements
Then enter your dietary supplements in the table. The corresponding table for printing can be found here under this link.
Of course, every person has a different situation, so that everyone will ultimately have a very individual and personally suitable table. Who z. For example, if you practice intermittent fasting with only two meals a day, you will split your dietary supplements into two meals.
If you have to take medication on an empty stomach in the morning, take the shake e.g. B. half an hour before dinner or two hours after.
We have pointed out above that, with regard to the correct intake, it also depends on the form in which z. B. minerals are present. When it comes to calcium, you will find the right information here: Take calcium correctly, you will find it here for magnesium: Take magnesium correctly
donation
Your donation helps us
If you enjoyed this article, we would appreciate a small contribution to our work! Donate now with Paypal.
display
Distance training to become a holistic nutritionist
Are you interested in what's in our food and want to know how nutrients and vital substances affect the body? Do you want a healthy life for yourself, your family and fellow human beings? Nutritionists are popular - but the holistic aspect that is needed for sustainable health is often forgotten when giving advice. At the Academy of Naturopathy, you will get to know the connections between lifestyle and diet as well as physical and psychological well-being.
That educates interested people like you in around 16 months to become a holistic nutritionist out.
Is this article worth reading?
Share this article
swell
Iron Dietary Supplement Fact Sheet, National Institutes of Health
Calcium Fact Sheet for Consumers, National Institutes of Health
Magnesium Fact Sheet for Consumers, National Institutes of Health
Gröber U et al., Magnesium in Prevention and Therapy, Nutrients, 2015; 7 (9): 8199-226
Vitamin C - Fact Sheet for Health Professionals, National Institutes of Health
Padayatty SJ et al., Vitamin C physiology: the known and the unknown and Goldilocks, Oral Diseases, Sep 2016; 22 (6): 463-93
Clayton JA et al., Thiazide diuretic prescription and electrolyte abnormalities in primary care, British Journal of Clinical Pharmacology, 2006 Jan; 61 (1): 87-95.
Pak CY, Correction of thiazide-induced hypomagnesemia by potassium-magnesium citrate from review of prior trials, Clinical Nephrology, 2000; 54 (4): 271-275
Zenuk C et al., Thiamine deficiency in congestive heart failure patients receiving long term furosemide therapy, Canadian Journal of Clinical Pharmacology, 2003; 10 (4): 184-188
Valuck RJ et al., A case-control study on adverse effects: H2 blocker or proton pump inhibitor use and risk of vitamin B12 deficiency in older adults. Journal of Clinical Epidemiology, Apr 2004; 57 (4): 422-428
Aroda VR et al., Long-term Metformin Use and Vitamin B12 Deficiency in the Diabetes Prevention Program Outcomes Study, Journal of Clinical Endocrinology and Metabolism, Apr 2016; 101 (4): 1754-61
Bell DS, Metformin-induced vitamin B12 deficiency presenting as a peripheral neuropathy, Mar 2010; 103 (3): 265-7
Xu L et al., Adverse effect of metformin therapy on serum vitamin B12 and folate: short-term treatment causes disadvantages ?, Medical Hypotheses, Aug 2013; 81 (2): 149-5,
Mag. Pharm. Karin Prochazka, "The pill as vitamin ruber", Austrian Chamber of Pharmacists, March 2007
Palmery M et al., Oral contraceptives and changes in nutritional requirements, European Review for Medical and Pharmacological Sciences, Jul 2013; 17 (13): 1804-13
Stterlin MW et al., Serum folate and Vitamin B12 levels in women using modern oral contraceptives (OC) containing 20 microg ethinyl estradiol, European Journal of Obstetrics, Gynecology, and Reproductive Biology, 26 Mar 2003; 107 (1): 57-61
Bolk N et al., Effects of evening vs morning levothyroxine intake: a randomized double-blind crossover trial, Archives of Internal Medicine, 13 Dec 2010; 170 (22): 1996-2003
Hung SK et al., The effectiveness and efficacy of Rhodiola rosea L .: a systematic review of randomized clinical trials, Phytomedicine, 15 Feb 2015; 18 (4): 235-44
Wienecke E and Nolden C, Long-term HRV analysis shows stress reduction by magnesium intake, MMW Progress of Medicine, 2016 Dec; 158 (Suppl 6): 12-16
Kayali R et al., Effect of alpha-lipoic acid supplementation on trace element levels in serum and in postmitotic tissue in aged rats., Medicinal Chemistry, May 2007; 3 (3): 297-300
Tibullo D et al., Biochemical and clinical relevance of alpha lipoic acid: antioxidant and anti-inflammatory activity, molecular pathways and therapeutic potential., Inflammation Research, 4 Jul 2017 (epub),
Schnke G et al., Workbook Orthomolecular Medicine, Hippokrates-Thieme-Verlag, 1997; page 79
Nguyen NU et al., Urinary calcium and oxalate excretion during oral fructose or glucose load in man, Hormone and Metabolic Research, Feb 1989; 21 (2): 96-9
Ziip IM et al., Effect of tea and other dietary factors on iron absorption, Critical Reviews in Food Science and Nutrition, Sep 2000; 40 (5): 371-98
Wolde T, Effects of caffeine on health and nutrition: A Review, Food Science and Quality Management, 2014
Bergman EA et al., Effects of dietary caffeine on renal handling of minerals in adult women, Life Sciences, 1990; 47 (6): 557-64
Schmiedel, Quickstart nutrient therapy, Haug Verlag, 2014, page 57
Raederstorff D et al., Vitamin E function and requirements in relation to PUFA, British Journal of Nutrition, 28 Oct 2015; 114 (8): 1113-22
Chaumont A et al., Associations of urinary cadmium with age and urinary proteins: further evidence of physiological variations unrelated to metal accumulation and toxicity, Environmental Health Perspectives, Sep 2013; 121 (9): 1047-53
Schmiedel, Quickstart nutrient therapy, Haug Verlag
Stoffel NU, Cedar C, Brittenham GM, Moretti D, Zimmermann MB. Iron absorption from supplements is greater with alternate day than with consecutive day dosing in iron-deficient anemic women. Haematologica. 2020 May; 105 (5): 1232-1239. doi: 10.3324 / haematol.2019.220830. Epub 2019 Aug 14. PMID: 31413088; PMCID: PMC7193469.
Notice on health issues
This information is passed to the best of my knowledge and belief. They are intended exclusively for those interested and for further training and are in no way to be understood as diagnostic or therapeutic instructions. We do not assume any liability for damages of any kind that arise directly or indirectly from the use of the information. If you suspect illness, please consult your doctor or alternative practitioner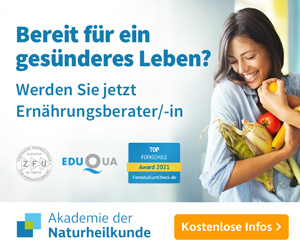 Subscribe to Newsletter
Exciting information about health and nutrition
1x per month
Login Successful. You will shortly receive a confirmation at the specified email address.
With your registration you allow the regular sending of the newsletter and accept the data protection regulations.
HEALTH CENTER © 2021 Neosmart Consulting AG. All rights reserved.