What is cauliflower rice made of
Make your own cauliflower rice (low-carb rice)
More and more people want to eat a low-carbohydrate diet. Usually, relatively expensive low-carb products are used. You can make your own low-carb rice with very simple means. For example, we regularly have cauliflower rice. The recipe is super simple and easy for anyone to follow.
I don't necessarily eat cauliflower rice because I eat low-carb, but simply because it tastes better that way. The slightly seared cauliflower gives the dish a slightly nutty taste, which usually goes very well with all recipes. Incidentally, it is much faster to cook than normal rice. So with us cauliflower rice is also something for quick cooking.
Preparation: cauliflower rice (low-carb rice)
For the cauliflower rice, we briefly wash the cauliflower off and remove the hard stalk.
Next we put the cauliflower florets in a food processor and mix them until they reach the desired size. As a rule, a few seconds are sufficient here.
The still raw cauliflower rice can now either be used directly as raw food or fried briefly with a little coconut oil. It takes about 5 minutes until it has just a little bite and is almost the consistency of conventional rice.
At the end I like to season with a pinch of salt and pepper and, depending on the dish, also with a little juice of a freshly squeezed lemon and fresh herbs.
More information about cauliflower rice
If you want to make your own cauliflower rice, you don't necessarily need a food processor, a normal kitchen grater is sufficient. Depending on how coarse the grater is, the grain size of the cauliflower rice also changes. This can of course also change the roasting time.
Of course, you can also steam the cauliflower rice instead of frying it. This gives you even more vitamins that would otherwise be destroyed by the heat. Admittedly, I shy away from investing the extra time here and just fry it quickly. I also love it when a few roasted aromas develop. That significantly improves the taste in my eyes. The cauliflower loses its vegetable character and can also convince all those who are usually not necessarily fans of cauliflower.
If you like roasted flavors and also want to do without extra fat for frying, you can also bake the cauliflower rice. The still raw "rice grains" are then simply placed in the oven at 180 degrees for a good 20 minutes. But you should turn them two or three times so that they are baked evenly at the end and water vapor can escape again and again.
Homemade cauliflower rice is super easy and quick.
Freeze cauliflower rice in advance
Especially in autumn, when cauliflower is harvested, the heads of cabbage in the supermarket reach almost record-breaking proportions. What you might get away as a family, an individual eats sometimes for days, again and again cauliflower recipes in different variations. Since it makes almost no difference in terms of effort and time when making cauliflower rice whether you only produce one portion or immediately in stock, I recommend simply freezing the still raw cauliflower rice. To do this, I simply put the granules loosely in a Tupperware box and put them in the freezer. If necessary, I always take as much as I need right now.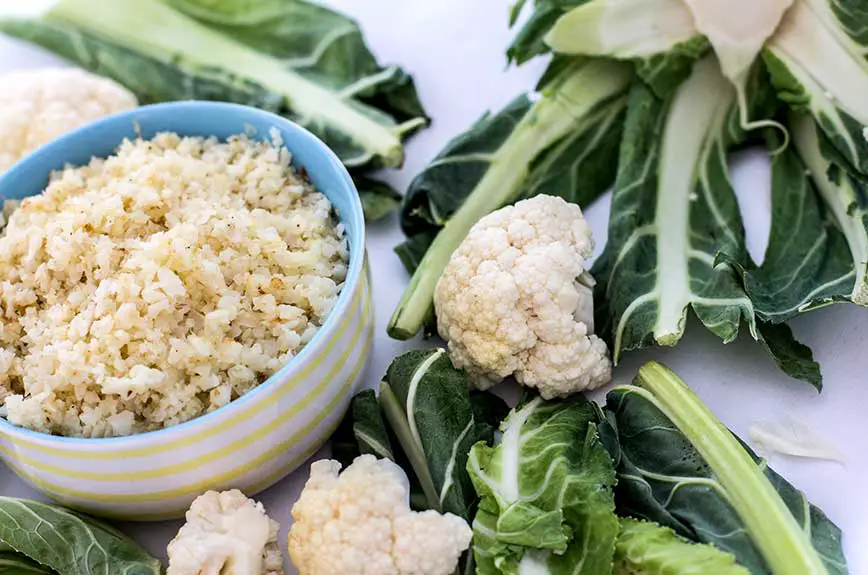 If you like to eat cauliflower rice, you can easily freeze it raw.
Recipes with cauliflower rice
The nice thing about cauliflower rice is that it's incredibly diverse. There are tons of recipes that make cauliflower rice great. Of course, everything can be done first that can be done with rice. It can be traditionally used as a side dish or as a filling for tomatoes or peppers. It is also very good as fried rice or as a pizza topping. I am also happy to use it as a "substitute" for minced meat. In lasagna, for example, the nutty aroma of the baked or seared cauliflower is a great alternative.
Since cauliflower can be eaten raw, you can of course also use the cauliflower rice raw. Just try a delicious salad based on our low-carb rice. In my research for new recipes, I have already discovered cauliflower rice recipes in which it was baked in hearty muffins and the like. I haven't tried it myself yet, but it sounds like something I should definitely try.
Buy cauliflower rice
You can now buy ready-made cauliflower rice. It is then packed in plastic in portions and is very expensive. The "low-carb" lure seems to be pulling, and people unnecessarily dig deep into their pockets.
For the price of a purchased serving of cauliflower rice, you usually get two beautiful heads of cauliflower. This can then easily provide a large family with cauliflower rice. The effort is really manageable and waste is also saved. Better to do it yourself than to buy.
Continue reading:
Our little FairFood cookbook, free to you! :)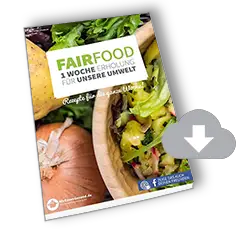 Have our little FairFood cookbook sent to you & look forward to new delicious recipe ideas straight to your inbox.