Why do Mexicans want to leave Mexico
Migrants storm border posts with Mexico
Men, women and children have overrun a barrier in Guatemala's border town of Tecún Umán. Previously, Mexican police officers and soldiers with armored vehicles had tried in vain to stop the crowd. Eyewitnesses reported dramatic scenes. According to the AP news agency, the police used pepper spray against the refugees. Some migrants were injured in the crowd. Other refugees hurled stones in the direction of the police. Then the first of them managed to get over a chain link fence at the border. Hundreds of migrants shouted "Yes, we can" and pushed down the metal cordon.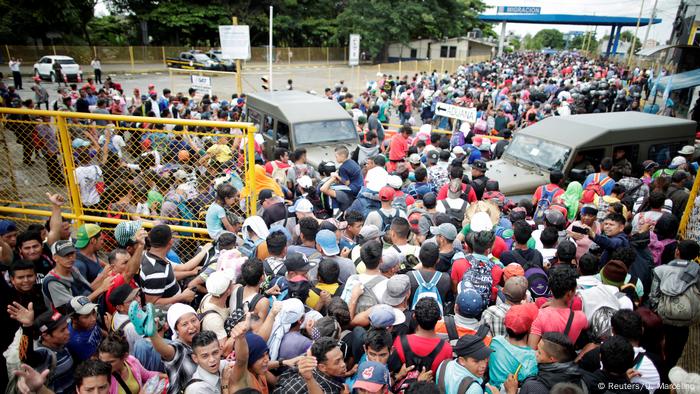 Hundreds of refugees then overrun the border post
"We just want work"
"I am happy. We do no wrong, we just want work," said one woman as she crossed the border with a little girl by the hand in the middle of the crowd. As AP further reports, security forces subsequently detained many refugees. The Mexican government announced that it would only allow those with valid papers to move on. The people from Central America formally need a visa to enter Mexico. But only very few are likely to have one.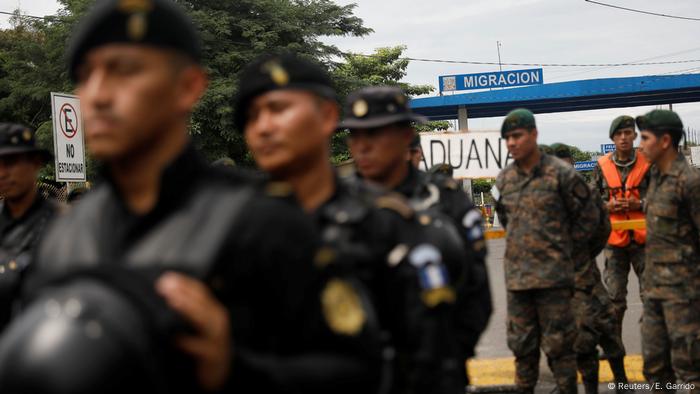 The security forces failed to stop the migrants
Thousands of Hondurans had set out on foot on the 2,500-kilometer route in the past few days. It is unclear how many migrants are staying on the Guatemalan border with Mexico. Local journalists speak of around 4,000 refugees. On Mexican television there was talk of up to 6,000. Most of the refugees come from Honduras, some also from Guatemala and El Salvador. They all have one goal in common: They want to go to the USA.
Many of the people don't even have sensible shoes. Honduras is one of the countries with the highest rate of violence in the world. Two thirds of the population are considered poor.
Pompeo fears refugee crisis
US Secretary of State Mike Pompeo visited Mexico on Friday and expressed concern about the situation. A migration crisis is looming, said Pompeo in an interview with his Mexican colleague Luis Videgaray. He and Videgaray agreed that the refugees must be stopped before they reached the US border.
Videgaray emphasized Mexico's sovereignty in dealing with migrants. "Mexico's migration policy determines Mexico," the Foreign Minister made clear. Police Commissioner Manelich Castilla pointed out that the security forces on Mexico's southern border with Guatemala were not armed. There are no instructions to push the refugees back.
Trump speaks of criminals
President Donald Trump called on migrants to repent. "They're not coming to this country, they might as well turn around," he said, claiming that many of the refugees were criminals. He also threatened to close the border between the United States and Mexico if the local government does not stop the refugees. He will then call the military "to close our southern border," tweeted the US president.
se / ml (afp, ap, dpa, epd)