Investing in IPOs sounds harder than it is. An IPO (Initial Public Offering) is also known as an initial public offering. The company is issuing its shares on a stock exchange for the first time. For you as an investor, it can definitely be worthwhile to invest in IPOs. For example, you could have made some gains on the Beyond Meat IPO or other recent IPOs. You can find out exactly what IPOs are and how to trade these new stocks in our article.
Whether investing in IPOs or other stocks, there is always a risk. Therefore, find out all about the company. An investment in the capital market can also lead to losses. We only offer information here and do not provide any form of investment advice.
A stock portfolio is required to invest in the investment options presented. If you don't have one yet, read our post: Depot comparison
---
What are IPOs actually?
As a company grows, so does its capital requirement. In addition to loans, the capital market is a good way of collecting capital. To do this, however, a company must be listed on a stock exchange. This process is known as an IPO. Investing in IPOs is so interesting for many investors because the share has never existed before and it is the first opportunity to buy it. The opportunities are therefore great, but so are the risks.
In the case of an IPO, the previous owners of a company give part of it. Instead, the buyers of the shares become joint owners of the company. The market determines how high the first share price will be. If there is already a lot of demand in advance, higher prices are likely to be achieved than if demand is subdued.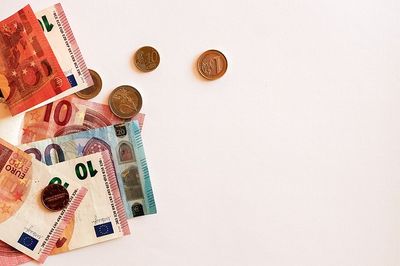 ---
Investing in IPOs: this is what you should consider
When you invest in an IPO, you need foresight. You have to register in advance that you want to buy shares in a company. After the IPO, you can of course still trade them on the stock exchange. Strictly speaking, you would then not have participated in the IPO. To participate in an IPO, you first need a securities account. Make sure that not every provider offers participation in IPOs and not every provider to the same extent. You can also ask the hotline of a potential broker directly for such special topics. Broad-based direct banks often offer the most IPOs. Branch banks or discount brokers tend to have fewer offers.
Another thing to keep in mind when investing in IPOs is the allocation of the shares. Because if, for example, you register to buy 100 shares, that does not have to mean that you will also get those shares. The more demand there is, the more likely you will only receive part of the registered shares. In addition, institutional investors play a much stronger role. If they buy large blocks of shares in advance, private investors may end up with nothing at the IPO.
The choice of your portfolio can also have an impact on whether or not you are allocated shares. An IPO is always managed by a bank. If this bank belongs directly or indirectly to your depository provider, you can have a better chance of an allocation.
How to find exciting IPOs
Once you have a broker who allows you to participate in IPOs, they will usually notify you of upcoming IPOs. Sometimes there are also lists of upcoming IPOs there. If you want to search for interesting IPOs independently of your broker, you can try the Internet.
For example, there is a public IPO calendar at the broker Lynx. For example, you can find future IPOs here. Data such as the issue price or the securities identification number will be added if they are already known. In this way, you can find out about the companies in advance and are well prepared when the IPO takes place.
---
Investing in IPOs: what are the risks?
In addition to the chances of price gains, there are also special risks that you should consider with IPOs. There is already a risk in your role as a private investor. Due to the position of institutional investors, the most promising IPOs are often not even available to private investors.
As a result, there is always the risk that the IPOs in which you receive the allocation are the companies "that nobody wanted". The price chances for such companies would tend to be lower than for the IPOs in which large institutes are also interested.
Much more serious, however, is the lack of information. So far, companies have not had to create an external reporting system. Therefore, there are often only limited annual or quarterly reports if the company was previously in private hands. As a result, you lack the opportunity to analyze key figures and look at the history of a company. At worst, you're more or less guessing whether it could be a good business model and investment. If the company is also very young and may (still) record losses, your risk as an investor increases even further.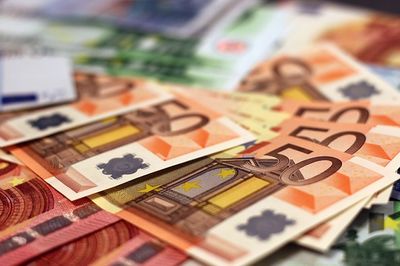 ---
Our conclusion on investing in IPOs
Investing in an IPO may be exciting and exciting, but in practice it means an additional effort. Investors have to overcome a number of hurdles to get the fresh shares. Profits are by no means certain. While some companies have had long-term success, others have failed to live up to expectations. Therefore, you have to answer for yourself whether you want to take the risk of an IPO investment or rather wait for the company to prove itself in reality.
CjxzY3JpcHQgYXN5bmMgc3JjPSIvL3BhZ2VhZDIuZ29vZ2xlc3luZGljYXRpb24uY29tL3BhZ2VhZC9qcy9hZHNieWdvb2dsZS5qcyI + + PC9zY3JpcHQ CjxpbnMgY2xhc3M9ImFkc2J5Z29vZ2xlIgogICAgIHN0eWxlPSJkaXNwbGF5OmJsb2NrIgogICAgIGRhdGEtYWQtZm9ybWF0PSJhdXRvcmVsYXhlZCIKICAgICBkYXRhLWFkLWNsaWVudD0iY2EtcHViLTA0NTM5NjkyOTMzNTI0ODMiCiAgICAgZGF0YS1hZC1zbG90PSI3MDE3NDYzMDUwIj48L2lucz4KPHNjcmlwdD4KICAgICAoYWRzYnlnb29nbGUgPSB3aW5kb3cuYWRzYnlnb29nbGUgfHwgW10pLnB1c2goe30pOwo8L3NjcmlwdD4K