What is financial support for international students
State support for foreign students
The positive discovery of the largely missing tuition fees in Germany is soon followed by disillusionment, because life in Germany is often considerably more expensive than in the country of origin. In an international comparison of the cost of living in a total of 97 countries, Germany ranks 25th.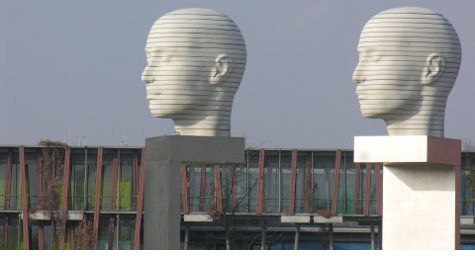 Switzerland is the most expensive, followed some way behind by Norway, Iceland, Denmark and Singapore. Living in the neighboring countries of Austria, Italy, the Netherlands, Belgium and France is also more expensive than in Germany. But if you come from Argentina, Spain, Portugal or Slovakia, for example, you will have to dig deeper into your pocket, i.e. at home.
In short: foreign students need money to finance their studies and their lives in Germany. What state support is available for this and what alternatives there are is now an issue.
BAföG - Vocational Training Promotion Act
BAföG is the central option for state funding for studying in Germany. BAföG consists of two parts. The first part is a grant. This means that some of the BAföG does not have to be repaid. This grant accounts for half of the loan taken out.
The other half is an interest-free loan at a government expense. This loan must be repaid in any case. The earliest possible repayment date begins five years after the end of the standard period of study. However, the German state does not want to have more than € 10,000 back. How much money everyone gets depends on their personal situation. A maximum rate of currently € 735 per month is also available for foreign students.
Not all foreign students have access to BAföG, because the income situation of their parents plays a role. In addition, other personal requirements and residence status are decisive factors:
Anyone who has the status of recognized refugee / recognized person entitled to asylum / refugee with recognition of refugee status / refugees with subsidiary protection is entitled to apply.
Students with a Duldung or other humanitarian residence permit can apply.
As long as the asylum application has not yet been decided, it is not possible to apply for BAföG.
Alternative 1: apply for a student loan
The Kreditanstalt für Wiederaufbau (KfW) has student loans available which, under certain conditions, can also be applied for by non-EU nationals and by guarantors from third countries. This is the 174 program called Kfw Student Loan. Are eligible to apply
students between 18 and 44 years
EU citizens, if they have been permanently in Germany for at least three years or if they have a registered address in Germany,
Family members of a just defined EU citizen if they are registered in Germany. The citizenship and the length of stay in Germany are irrelevant.
Students with any foreign nationality, as long as they have acquired the university entrance qualification in Germany or at a German school abroad.
The loan is used to finance the cost of living, the subject does not matter. It is also irrelevant whether students are studying full-time, part-time or part-time. Even distance learning courses can be financed with the KfW loan.
However, it should be noted that a repayment is required at the end of the term. For everyone who wants to make this repayment as quickly as possible, an instant loan is also recommended. Of course, the terms of the repayment should be compared with the terms of the loan. This variant only makes sense if the interest rates are lower after repayment of the instant loan.
For information: The interest rate of the above-mentioned KfW student loan is 3.48% effective in May 2017. The interest rate is adjusted every six months. It is therefore imperative to always obtain all current information on the conditions before taking out the loan.
Alternative 2: apply for a grant
Foreign students can access various scholarships in Germany. They are the counterpart to the scholarships that Germans can use to finance their studies abroad. The German Academic Exchange Service (DAAD) has a comprehensive research database on its scholarship offers on its website. The scholarships are awarded depending on the subject, status and country of origin.
Otto Benecke Foundation e.V. (OBS)
The OBS has been committed to the integration and qualification of foreign students for over 50 years. The subjects of studies, the job market and youth at work are high on their agenda. The aim is to increase the social acceptance of foreign people in Germany. An application can be made at any time.
Friedrich Ebert Stiftung
The Friedrich-Ebert-Stiftung covers the cost of living, study materials and university fees. In addition to the money, the beneficiaries also receive non-material support. Entrepreneurs and other students are at your side to ensure that your stay in Germany is successful. Anyone who receives a scholarship from the Friedrich-Ebert-Stiftung undertakes to support the foundation. For example, lectures have to be given to report on the Foundation's activities and support and to make them public.
Heinrich Böll Foundation e.V. (hbs)
The Heinrich Böll Foundation e.V. has a political background. With an ecological and grassroots democratic approach, the foundation aims to promote women and support them in their studies. Talented people are also supported from the fund.
German Business Foundation (swd)
The Stiftung der Deutschen Wirtschaft is clearly aimed at high-performing students and doctoral candidates. The subject area and the type of university are secondary. First and foremost, it is about providing support to students with good prospects for success in business. The swd also has a special branch aimed at student teachers. This part of the foundation is at the interface between school and university or school and training. With the programs
Student academy
Study compass and
School economy
this foundation excels with foreign and German (prospective) students. An application is possible at any time.
Studied in Germany with state and private support
Public funds are not looser in Germany than elsewhere. Application channels must be followed, requirements must be met formally. Those who do not have access to state money can take out a student loan or apply to a foundation. And if nothing works, you can always take on a part-time job to earn the money you need for your studies.
By Just Landed
Other recommended articles
Did this article help you?
do you have feedback, an update or a question about this topic? Comment here: