What's the best recipe for Upma
Upma - Indian breakfast semolina
Alexandra Ianakova and Rajeeb Barma - India
Upma is a spicy, hearty semolina porridge with vegetables that is traditionally eaten for breakfast in South India. A kind of porridge that is also filling. The preparation is very simple. You can find more specific ingredients in an Asia market.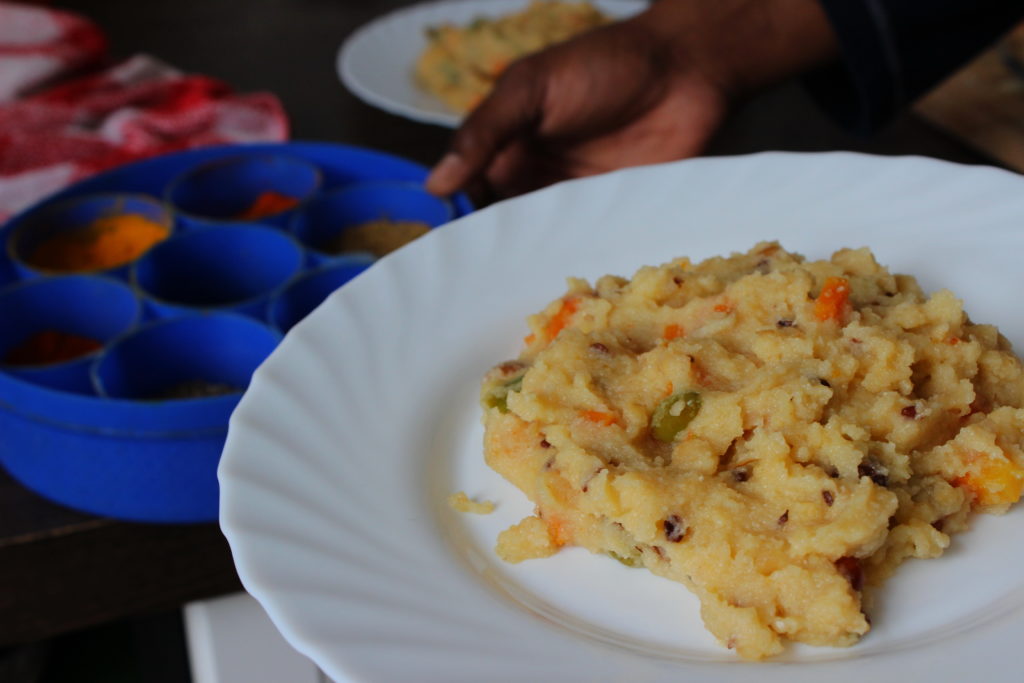 Ingredients (sometimes in cups):
1.5 cups of durum wheat semolina
1/2 onion
3 teaspoons Urid Dal (peeled Urid beans, can be found in Asian markets)
3 tbsp pink peanuts (Asian market)
1 pinch of mustard seeds
1 pinch of caraway seeds
3 cups of vegetables (carrots, tomatoes, green beans, ...)
7 cups of water
coriander
salt

Preparation:
Heat a cup of semolina in a dry pan and brown it a little. Put aside.
Heat the oil in a high pan or saucepan. First add the peanuts and roast them. Then add onions, Urid Dal, caraway and mustard seeds and fry.
Add the vegetables and fry together for a few minutes. Add coriander. Add water, a good pinch of salt and let it boil.
Sprinkle in the semolina over low heat and stir constantly so that no lumps form.
Cover and let soak. The result is a pulpy consistency.
Season to taste with spices.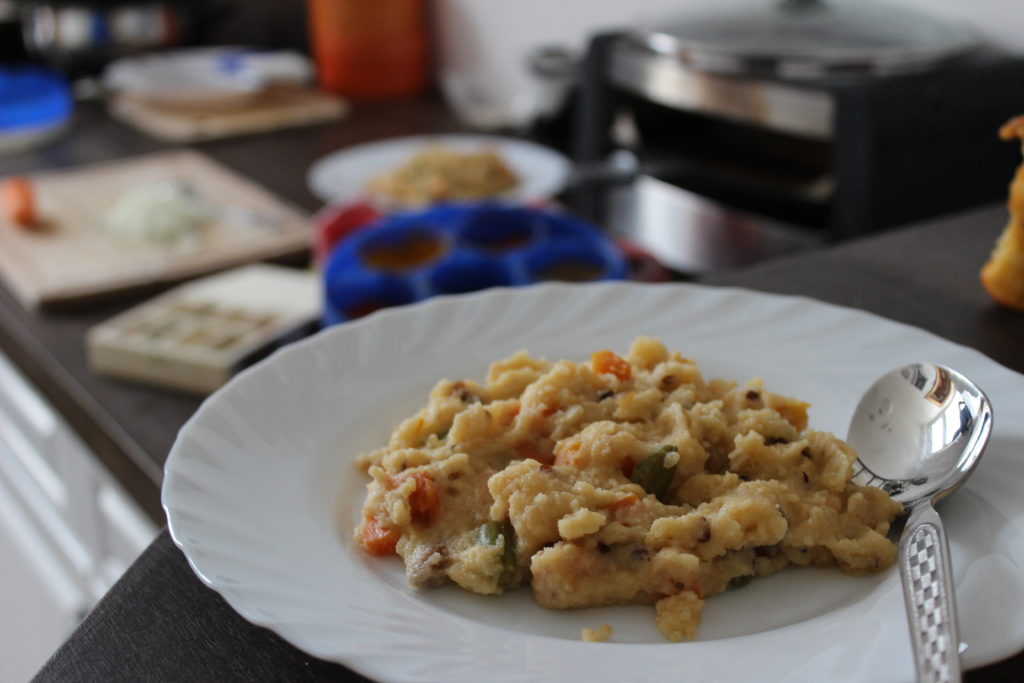 Enjoy the meal! 🙂
I like it:
LikeLoading ...
Published by
Travel food
I'm Alex, online editor, amateur photographer and easy to get excited about. With a lot of joy I travel around the world as sustainably as possible and fill my international recipe book. Show all posts by ReiseSpeisen
Categories Asian, Asia, FoodTags Asian, breakfast, breakfast, semolina, semolina, hearty, India, Indian, cooking, porridge, UpmaLeave a comment