Why do immigrants to America become Republicans?
Economic aid is intended to curb migration
Illegal immigration has become a major challenge for US President Joe Biden. The conservative Republicans accuse the Democrat of having encouraged residents of poorer countries to make their way to the United States with his liberal policies. He has appointed his deputy, Kamala Harris, to curb immigration on the southern border with Mexico.
During a video session with the Mexican President Andrés Manuel López Obrador, Harris promised various steps to improve trade and the economic situation in Central America, as the White House subsequently announced. Harris and López Obrador have also expressed their will to work more closely together in the fight against smuggling and human trafficking in order to break down criminal networks.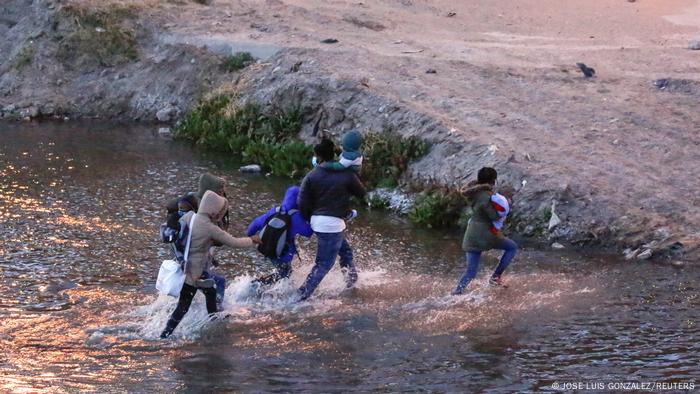 Many migrants cross the Rio Bravo to apply for asylum in the US state of Texas
According to Harris, aid is important for the Central American states of El Salvador, Guatemala and Honduras, the so-called northern triangle. The vast majority of those who come to the United States via Mexico are either from Mexico itself or from one of the other three countries.
These suffer from violence, corruption and poverty as well as drought and malnutrition. Added to this are the consequences of two devastating hurricanes in November. The number of migrants and refugees who want to cross the southern border into the USA has risen significantly recently. There are also many unaccompanied minors among the migrants.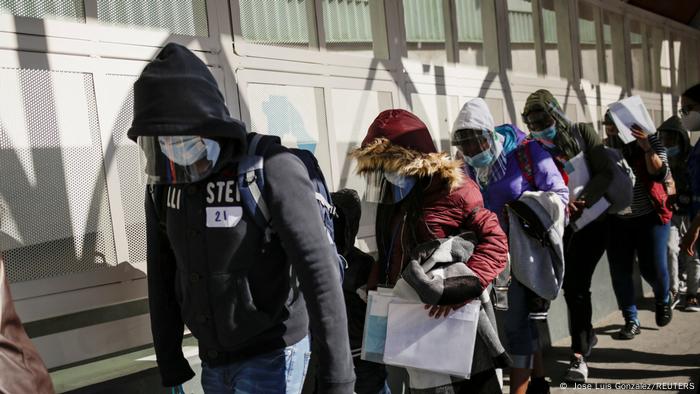 The Republicans accuse President Biden of having triggered an onslaught on the southern border with Mexico with his more liberal course
According to journalists present, López Obrador said in his opening statement at the beginning of the column that the USA could count on Mexico. His country will help with the migration issue. There are many similarities at this point. He referred to previous tensions between his country and the US over migration issues. "We have to understand each other and avoid fighting with each other," said the Mexican president.
Biden had initiated a departure from the tough course of his predecessor Donald Trump in refugee and migration policy and promised a more humane approach. In surveys, however, US citizens give him bad marks for dealing with migration. A survey from April showed that only 37 percent of those questioned support Biden's handling of immigration across the southern border.
uh / qu (dpa, afp)